Elliott to represent Busey Bank in efforts to bring economic growth and jobs to Illinois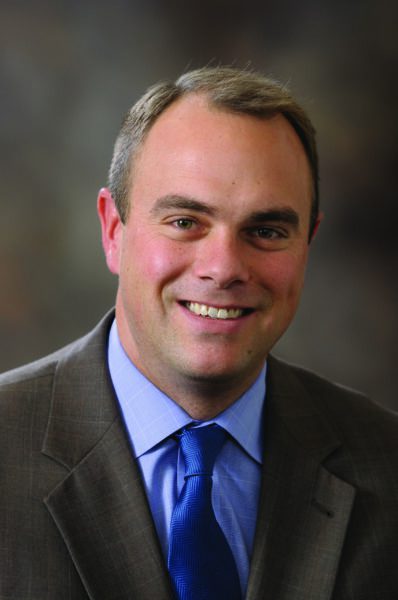 Intersect Illinois today announced that Busey Bank President & CEO Robin Elliott has joined its board of directors. Elliott will bring his experience in working in financial services throughout Illinois' communities to help generate economic growth and jobs for the state.
"Busey Bank has grown to be one of Illinois' top banks, serving and employing Illinoisians," said Intersect Illinois CEO Dan Seals. "Robin's experience in Illinois' communities will be valuable in our efforts to attract companies to available sites throughout the state."
"With similar values of meaningful investment and economic prosperity, Busey and Intersect Illinois are natural partners. I look forward to working alongside their committed team to achieve further collaboration, growth and development across Illinois," Elliott said.
Elliott joined Busey in 2006 and has led a variety of finance functions, including its Business Banking Group, prior to serving as Chief Financial Officer and Chief Operating Officer. Before joining Busey, he worked for various national accounting firms, including Ernst & Young.
Headquartered in Champaign, Busey Bank is a wholly-owned bank subsidiary of First Busey Corporation and currently has 46 banking centers serving Illinois, eight in Missouri, three in southwest Florida, and one in Indiana. Busey Bank has been named among America's Best Banks for 2022 by Forbes magazine and is the top-ranked bank headquartered in Illinois. Additionally, Busey was named a Leading Disability Employer by the National Organization on Disability and is consistently recognized for its engaged culture of integrity and commitment to community development.
"It is important to engage our corporate partners in our work to attract business and jobs to Illinois," said Intersect Illinois board chairman and Loop Capital CEO Jim Reynolds. "We welcome Robin Elliott's commitment to Illinois and to advancing economic development throughout the state."
Intersect Illinois' engaged board of directors helps the organization generate public good with private sector efficiency. As the state's business attraction engine, the organization provides data, location assistance, and connections to companies considering growth in Illinois, helping navigate the site selection process.
Elliott joins board members from companies including Ameren Illinois, ADM, Carle Health, Comcast, ComEd, 8 Hospitality Group, Illinois Manufacturing Excellence Center, Illinois REALTORS, Loop Capital, Nicor Gas, OSF Healthcare, Peoples Gas and North Shore Gas, and the University of Illinois System.