Illinois American Water's Rebecca Losli and Constellation's Dwayne Pickett to Help Strengthen Efforts to Bring Economic Growth and Jobs to Illinois
CHICAGO, IL – Intersect Illinois today welcomed two new board members who will help advance its mission to bring economic growth and jobs to Illinois: Rebecca Losli, President of Illinois American Water, and Dwayne Pickett, Vice President of Clean Hydrogen Market Development at Constellation. Both represent utilities, which are essential to advancing economic development throughout the state, as reliable power and available water can often be deciding factors for companies making location decisions.
"Illinois is poised for unprecedented economic growth on the heels of billion-dollar investments recently announced by Gov. Pritzker, such as Gotion and Stellantis, coupled with becoming national hubs for tech in sectors such as quantum and biotech," said Intersect Illinois Board Chairman, John Atkinson. "This is the time to Be In Illinois, and by adding industry leaders like Rebecca and Dwayne to our Board, we can further leverage opportunities to continue this incredible momentum."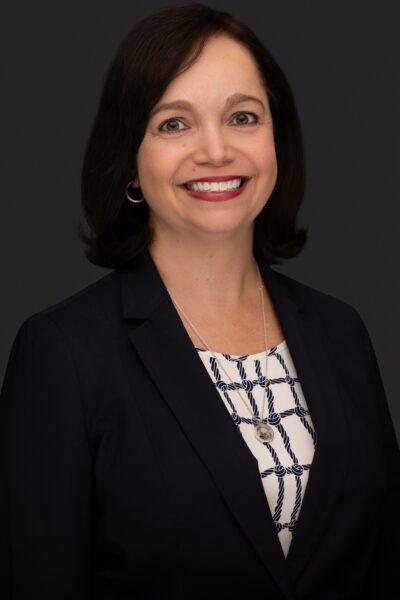 REBECCA LOSLI – As President of Illinois American Water (IAW), the largest investor-owned water utility in the state, Losli reinforces and strengthens customer, regulatory and local government relationships, drives operational and financial results and is the principal external contact. IAW provides water and wastewater service to 1.3 million people in the state. Prior to working in Illinois, Rebecca held a variety of leadership roles in Missouri, including serving as Vice-President of Engineering and Business Development for Missouri American Water.
"I am honored and excited about joining Intersect Illinois' Board of Directors and the opportunity to play an impactful role in helping our state's economic growth," said Losli. "Illinois American Water is a partner in economic development in more than 140 communities across the state. Reliable, dependable water and wastewater service is essential to a community's growth. I am thrilled about this opportunity."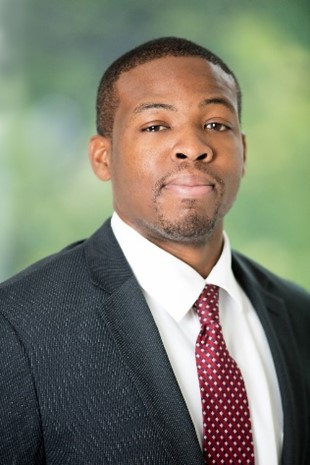 DWAYNE PICKETT – In his role as Vice President of Clean Hydrogen Market Development at Constellation, Pickett works to expand Constellation's hydrogen business to ensure that it helps customers and communities meet their decarbonization goals and combat climate change by switching to the use of clean hydrogen. With annual output that is nearly 90% carbon-free, Constellation's hydro, wind and solar facilities, paired with the nation's largest nuclear fleet, have the generating capacity to power the equivalent of 16 million homes, providing about 10% of the nation's clean energy. In October, Constellation announced that it is poised to build the world's largest nuclear-powered clean hydrogen facility at its LaSalle Clean Energy Center in Illinois as part of the Midwest Alliance for Clean Hydrogen (MachH2).
"Constellation is leading the fight against climate change, and clean hydrogen produced from carbon-free nuclear power is a game-changing technology that can help lower emissions from hard-to-decarbonize industries like steelmaking, aviation, agriculture and long-haul transportation," said Pickett. "I'm honored to be named to the Intersect Illinois board of directors, and I look forward to working with them to bring thousands of jobs to the great state of Illinois, through projects like our hydrogen production facility at the LaSalle Clean Energy Center."
As the state's business attraction and marketing engine, Intersect Illinois provides data, location and technical assistance to companies making location decisions. Intersect Illinois' board of directors helps the organization generate public good with private sector efficiency.
"I'm pleased to welcome Rebecca Losli and Dwayne Pickett to Intersect Illinois' board of directors," said Intersect Illinois CEO Dan Seals. "Our utility partners are instrumental in our efforts to bring business to Illinois – every company interested in growing needs power and water – so it is critical that we have these strong partnerships to help companies locate and thrive here."
Losli and Pickett join board members from companies including Ameren Illinois, ADM, Busey Bank, Carle Health, Clayco, Comcast, ComEd, 8 Hospitality Group, Illinois Manufacturing Excellence Center, Illinois REALTORS, Loop Capital, Marsh Chicago, Nicor Gas, OSF Healthcare, Peoples Gas and North Shore Gas, and the University of Illinois System.
Sorry, we couldn't find any posts.